Fred Reed
Book reviews: Triple Tap and Killer Kink, by Fred Reed
Great Reeds (December 15, 2013)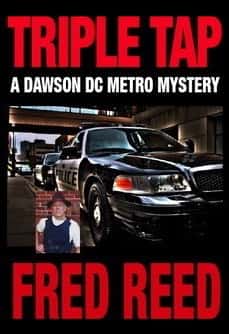 Reed's mysteries are pretty well written as mysteries, but in many ways the journey is just as rewarding as the destination. Reed has an immediately-identifiable style, but even when you correctly guess how he's going to say something, it's still enjoyable to read. And then, there are the wonderfully delightful turns of phrase, at which Reed is particularly good.
The only downsides are that formatting is virtually non-existent, and it appears that no one proofread the copy before turning them into e-books.
Even so, the occasional missing or misspelled word barely detracts from the pleasure of these otherwise well-written yarns.