The Law of Innocence
Book review: The Law of Innocence, by Michael Connelly
Connelly takes a short-cut to the finish on this one (November 2020)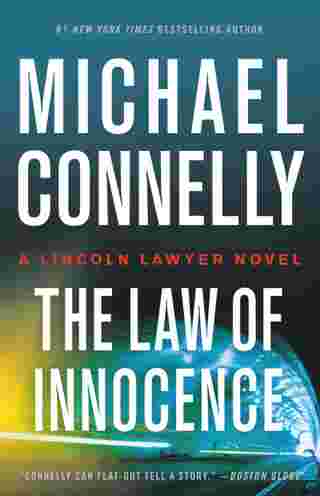 I read The Law of Innocence immediately after finishing Craig Johnson's first "Longmire" novel (The Cold Dish), so I was happy to return to the world of books with pace.
Connelly starts off this one with a bang and it just keeps on going … right up to the last few of pages where Connelly calls up a deus ex machina to get Mickey Haller out of his predicament. I have to admit, I did not see that one coming.
Because of that, there are key aspects of the plot that are left unaddressed. Add to that Connelly's TDS, and what could have been a great book is merely a good day's read.
It is also interesting that Connelly, like Lee Child in his last couple of books, seems to have mellowed. In a way eerily similar to Child's The Sentinel, Connelly ends this book that implies Mickey Haller has gotten his extended family back together.