What's So Funny?
Book review: What's So Funny?: My Hilarious Life, by Tim Conway
Not funny (December 6, 2013)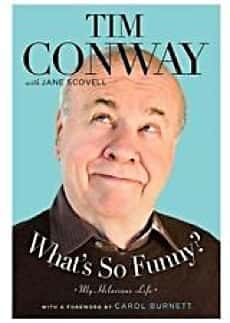 If you want to know about Tim Conway, this book may be for you. If you're looking for a funny book by Tim Conway, this isn't it. As far as I can tell, there isn't a single funny line anywhere in this book. The overall writing style is pretty pedestrian, too, so don't get your hopes up on that front.
I gave it two stars because it's not offensive. Informative, but not entertaining.